Media Digest — January 2021
A list of stuff I watched and read in January.
Movies
Primer (2004)
⭐️⭐️⭐️⭐️ – Rewatch I found it even more confusing than the first time I watched it but still, it's one of those few sci-fi movies able to be mind blowing while also making complete sense (if you can keep up to speed with what's going on).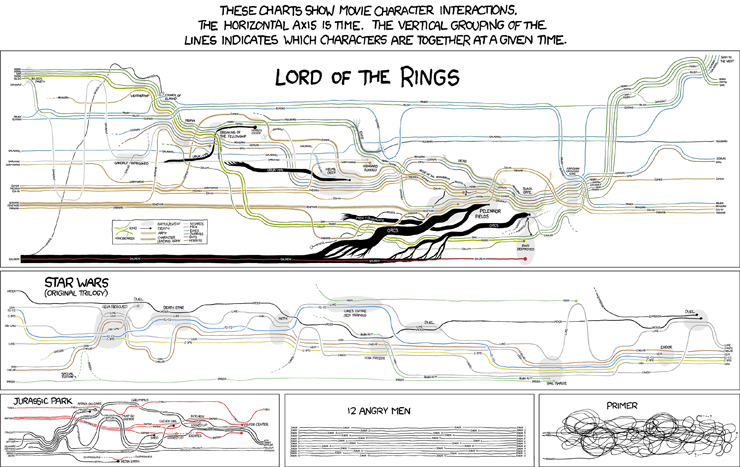 Contact (1997)
⭐️⭐️⭐️⭐️ One of the most realistic sci-fi movies ever made. Despite lacking action, special effects, and similar things you expect from this kind of movies, I found myself glued to the screen until the last scene.
Wonder Woman 1984 (2020)
⭐️ One of the worst movies I have ever watched. Everything in this is movie is just stupid.
La La Land (2016)
⭐️⭐️ Everyone seems enthusiastic about this one but I found it boring and I couldn't find anything new or special about it.
The Avengers (2012)
⭐️⭐️⭐️ – Rewatch Joss Whedon set the basis for all the upcoming Avengers (and Marvel to an extent) movies. Amazing how they were able, for the first time, to put together so many characters and give to each one of them enough time to shine.
Captain America: The First Avenger (2011)
⭐️⭐️⭐️ – Rewatch Still has that "comic-book-super-hero-movie" feeling to it that was then removed from newer Marvel movies.
Iron Man (2008)
⭐️⭐️⭐️ – Rewatch Always interesting to watch how everything started.
Another Round (2020)
⭐️⭐️⭐️ Definitely interesting. Voted "Highest Rated Comedy" in Letterboxd's "2020 Year in Review" but I don't know if I would really categorize it as "Comedy".
As the review in that page says:
Alcohol is such a uniquely complicated topic. … This movie is able to capture the highest highs and the lowest lows. It threads the needle of comedy and distraught drama beautifully, and does so with the perfect amount of weight and levity.
Minari (2020)
⭐️⭐️⭐️⭐️⭐️ This one is listed as "Highest Rated Overall" movie in the same Letterboxd's list from above and, from the movies I have seen from last year, it clearly deserves it. I don't remember the last time I grew so attached to characters that I have seen on the screen after only one hour.
Promising Young Woman (2020)
⭐️⭐️⭐️⭐️ A movie about a difficult subject that is not discussed enough. Really really good.
TV Shows
The Undoing
⭐️⭐️⭐️ A gripping thriller produced from HBO. It could have been reduced to fit in less episodes and the fact that nothing much happens during some episodes apart from the last two minutes is pretty annoying. I was ready to be disappointed by the finale but instead I found it worked well.
WandaVision
In Progress Jesus Christ... Two episodes developed around what should've been a 10 minutes joke. For now it's a lonely ⭐️.
Documentaries
SanPa
⭐️⭐️⭐️⭐️ Interesting especially if you are Italian and didn't live through the heroin epidemic that hit Italy in the 80s. Interesting, well balanced and super partes.
Inside Bill's Brain: Decoding Bill Gates Brain
⭐️⭐️⭐️⭐️ – Rewatch Second rewatch. Love this. It's just so interesting to see how he approaches everything that I will probably watch it a third time soon.
Books
Atomic Habits
James Clear ⭐️⭐️⭐️ Still halfway through this and until now it's not as mind blowing as I was expecting.
Other
I recently discovered Craig Ferguson thanks to a YouTube channel dedicated to his Late Late Night Show and I immediately fell in love with it. Probably the best tv show host I've ever seen.