Hades. Fuck Yeah!
A bit late to the party, I downloaded Hades on my Switch a few weeks ago, and Oh-My-God. I haven't enjoyed a videogame so much in a really long long time.
---
I have been passionate about videogame since I was a kid but, as I grow older, I find less and less time to play them. At the same time, whenever I may have some time to dedicate to them, I prefer to focus on other things.
As much as I like the fact that video games are getting more and more recognitions, I don't have the time (nor the patience anymore) to sit through a ten minutes video every time a mission starts (looking at you RDR2). When I turn on my Switch it's because I want to dive into the action, whether it is a strategy game or a rogue like action videogame like Hades. Basically, what I am looking for are 30 minutes of pure gaming, no intermezzi, no videos, no explanations. Just. Let. Me. Play.
During the last few years I found a few video games able to pull this off really well. The first ones that come to mind are Into The Breach, Hollow Knight, Dead Cells, and Zelda: Breath of the Wild. As you may have noticed, the first 3 are all indie games and I think that's where my days as a video gamer are heading.
Anyway, going back to Hades...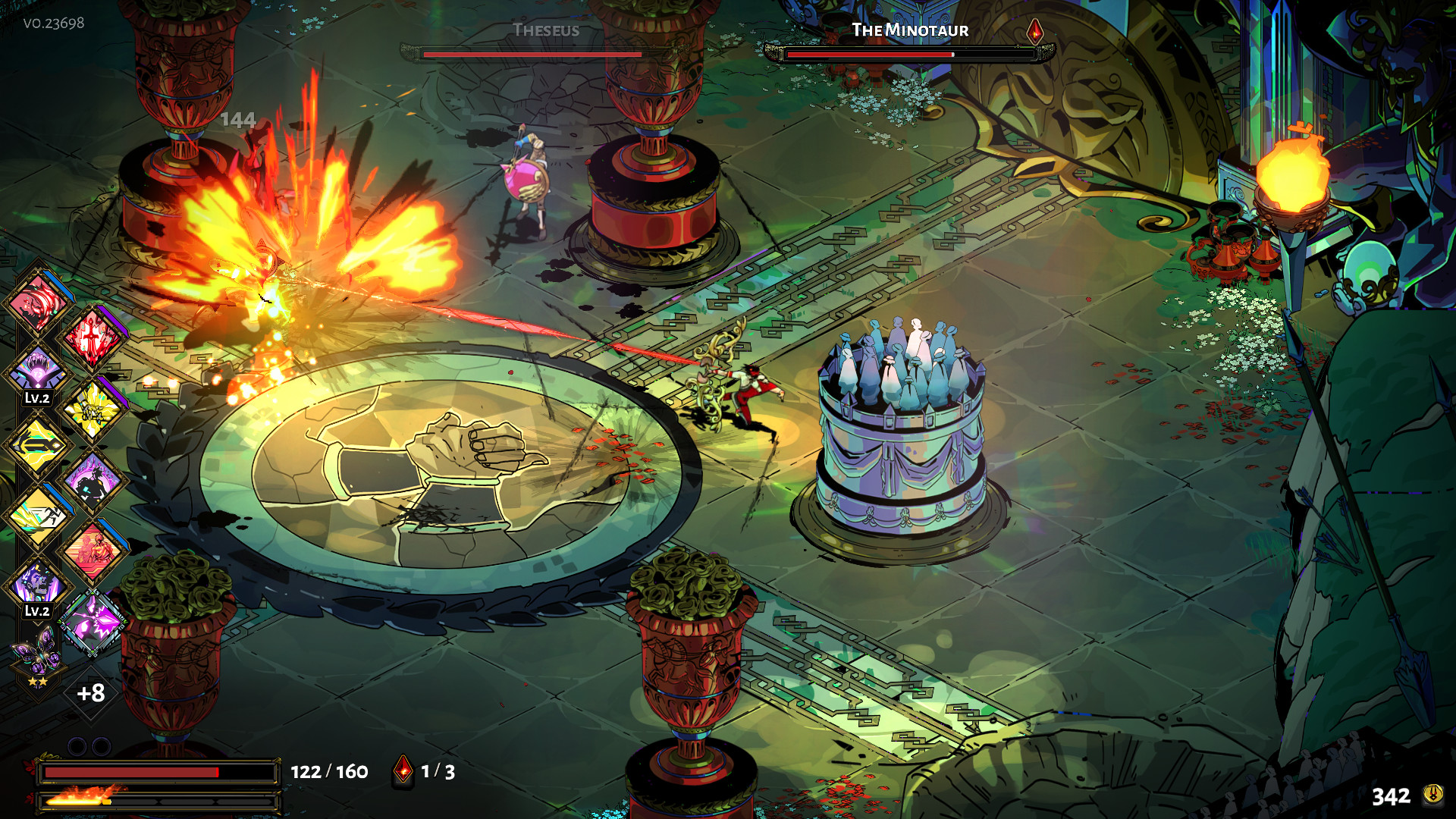 Hades ticks all the boxes I was looking for in a videogame:
No waiting. For anything. No videos, only basic instructions. You turn the console on and jump straight into the action.
A short playing session is more than satisfying (and enough to arrive to the end, if you're good and lucky enough).
Easy to understand, difficult to master. The same can be told about the other games I mentioned before, especially Into The Breach.
The story is interesting enough so you want to progress. Even after you finish the game for the first time, you will want to see how the hell it really ends.
Beautiful art and sounds. It's a indie game but it has nothing to envy to other AAA games.
It's cheap. In the past I bought some pretty expensive video games that I never finished and it's pleasant when the opposite happens.
I am clearly not the only thinking it like this since Hades a record 98.9% of positives reviews on Steam.
If you haven't done it yet, do yourself a favor and try it.